Official Fan Club for Lesley Gore since 1965!
2018: Our 53rd Anniversary!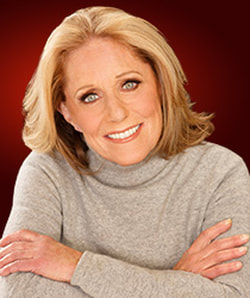 Lesley Gore International Fan Club
P.O. Box 1548
Ocean Pines, MD 21811
Jack Natoli, President
Jack:
jack@lesleygorefanclub.com
Site Updated: January 23, 2018
---
January 23, 2018: I sent out a mailing several days ago to the fan club membership email list. A number of them were returned for closed accounts. If you are on the mailing list and did not receive the Jan. 20th mailing, let me know. If you are not on the list and would like to receive a copy of the mailing, just send me an email or sign up on the "Join the Fan Club" page. Thank you!

​December 17, 2017: The fan club newsletters are now all downloaded to this site. Unfortunately, a number of newsletters from the early 1970's and the 1960's were lost or misplaced. If you have any copies of newsletters not listed, please send them to me so they can be added to the site. Thank you!
July 1, 2017: Teensville Records in Australia has released a new CD "Left in the Can" (Originally Unreleased Songs by 60's Stars). Lesley's "Happiness is Just Around the Corner" is one of the songs. Info at:

www.teensvillerecords.com

.

Free shipping on this CD with the code "teensville" when checking out.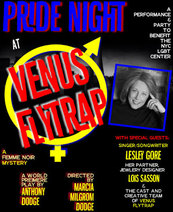 February 8, 2017: In the Fall of 2010, Lesley recorded "Satin Doll," a beautiful, jazzy song for Tony Dodge's play "Venus Flytrap. You can hear it here:
https://youtu.be/Uxo-_tsawp4
.
---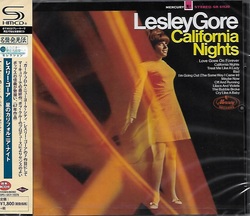 Jan. 3, 2017: Universal Music (Japan) released "California Nights" on CD on Nov. 23, 2016. The CD contains 22 tracks, the original 10 in Mono, the original 10 in Stereo, plus "Summer and Sandy" and "I'm Fallin' Down" in Stereo. The CD is available at Amazon and also at CD Japan:
http://www.cdjapan.co.jp/product/UICY-15578
.
---
Dec. 3, 2016: Real Gone Music is releasing a new CD on Feb. 3, 2017 "Love Me By Name (The Complete A&M Recordings) (Expanded Version). Added to the original LP are the single versions of "Immortality" and "Give It To Me Sweet Thing." Amazon (
www.amazon.com
) is now taking pre-orders.
More info can be found on the Amazon web site.
---
October 24, 2016: As many of you know, Tracy Stark was Lesley's musical director for many years. She is also a very talented singer/songwriter! Tracy is releasing a new CD "Shades of Beautiful" (Miranda Records) on October 26th. She will be having a CD Release Party at Pangea in NYC at 7:30 pm (
www.pangeanyc.com
). On the CD, Lesley sings Tracy's song "Find My Strength." I believe this is the last new recording by Lesley. The song is absolutely beautiful and Lesley is vocally at her very best! The CD is available on Amazon as well as
www.cdbaby.com
. It will also (if not already there) be available at iTunes. A fantastic CD and a beautiful performance by Lesley!!!
---
From my treasured collection:
December, 1995
Twenty years ago we were celebrating the holidays at Lesley's fantastic Rainbow and Stars Christmas shows! She opened with "We Need a Little Christmas" and closed with "Have Yourself a Merry Little Christmas/We Need a Little Christmas (reprise)." What great memories!!!


---